We are proud to bring you the 2017 Volume 33 (Spring) issue of MinneTESOL Journal.  The theme weaving through the articles in this issue centers around understanding the complexities of the worlds of our ESL/EFL students and thus the English teaching profession. A critical element of the field is allowing individuals to share their stories, whether as language learners, teachers or as residents in a cultural community. The power of story is beautifully exemplified in the piece by Shegitu Kebede, the keynote speaker at the 2016 Minnesota English Learner Education Conference.  She generously shares her life story from the war-torn country of Ethiopia, to the refugee camp in Kenya and to living in the United States as a refugee, where she has experienced great success, for example as the founder and president of Women International at the Well and co-owner of Flamingo Restaurant in St Paul, Minnesota. With her own creative examples of assisting other refugees, she encourages all of us to make a difference to individuals around us.
In addition to listening to and encouraging our students to develop their identities through sharing their stories, a critical task of ESL/EFL teachers in this current political climate is advocacy.  We have two excellent articles equipping our readers with facts and sound strategies for countering hostile discourse toward refugees and immigrants.   The first article is by Andrea Echelberger and is titled, "What Can I Do? Suggestions from an Allies and Advocates Panel Discussion."  The second article around advocacy is by Susan Ranney, who received the 2017 Harold B. Allen Award, and her article is titled "Bring Glove: Teaching and Advocacy Go Hand-in-Hand."  Teacher advocacy is important and difficult work.  Karla Stone, another 2017 Harold B. Allen Award winner, engages the reader in a thoughtful and delightful narrative around the similarities between teaching and joga and offers ways that teachers can reflect and refine their practice.  An example of advocacy from the EFL context comes from Mariya Gyendina and Rebeka Fergusson-Lutz, who created an EFL college culture course that incorporated a curriculum that aimed to provide students with a more complex understanding of the US culture and enable them to analyze other societies through a similarly critical lens.
In addition to the excellent content, this issue is special to us also because it is the last issue for which we will be serving as the Co-Editors.  We have truly enjoyed the last six years of publishing this great journal and making some changes to keep it fresh and relevant. We are forever thankful for all the great readers of this journal and the numerous professionals who have contributed to the journal through authoring pieces, reviewing articles and serving on the editorial board.
We are excited to announce the individuals who will join the MinneTESOL Journal Editorial Board.   They are Jen Oullette-Schramm, who will be the new Editor of MinneTESOL Journal and Amy Hewett-Olatunde, who will join the MinneTESOL Journal Editorial Board as a member.  We are excited about the new ideas that both of these ESL experts and professionals will bring with them. Welcome onboard Jen and Amy! Below are short bios of the them.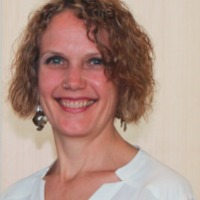 Jen Ouellette-Schramm, Ed.D.
Jen is English as a Second Language Academics faculty at Riverland Community College and adjunct faculty at Hamline University. Her teaching and research focus on how developmental diversity and growth in adulthood shape distinct learning experiences among ESL learners and their teachers. Returning from a year as guest faculty with Freiburg University's English department in Germany, she looks forward to bringing the innovative practices and scholarship of Minnesota's ESL educators to the MinneTESOL readership.
Amy Hewett-Olatunde, Ed.D.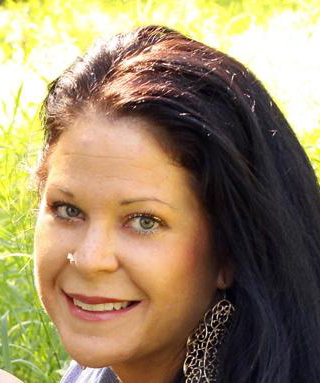 Amy has been an English language (EL) teacher for the St. Paul Public Schools in St. Paul, Minnesota at LEAP High School since 1999. Amy has also taught adult, workforce, secondary, and post secondary graduate and undergraduate English learners and pre-service mainstream and EL teachers. In addition to her current role as a full-time EL teacher at LEAP High School, she has worked at Hamline University and the University of St. Thomas in the Advanced Degrees, Certificate, Licensure, Additional Licensure and CUE Program since 2007 both as a professor and supervisor. She serves on capstone and dissertation committees. In addition to these roles, she is the current past president of MinneTESOL. She is the 2015-16 MN Teacher of the Year, 2015 St. Paul Rotary Club Teacher of the Year, and 2015 Minnesota Monthly Magazine Teacher of the Year, and received the Land-o-Lakes/WNBA Lynx Aspiring Women Award in October of 2016.
Welcome aboard, Jen and Amy! 
With gratitude,
Anne Dahlman and Kim Johnson
MinneTESOL Journal Senior Co-Editors 2011-2017
Harold B. Allen Award Recipient: In this article, the 2016 Harold B. Allen Award winner, Susan Ranney, describes ways that teachers can counter hostile discourse toward refugees and immigrants through advocacy and personal connections.
When I was honored with the Allen award in late October 2016, I welcomed the opportunity to speak to the audience of ESL teachers in the final weeks of the presidential campaign. I knew that through our work with immigrants, refugees, and international students, we had all been affected by the hostile campaign rhetoric about immigration and international connections. Fearing that the hostility would not disappear after the election, I called on the audience to share their students' stories and to continue to advocate for them. Since that time, the threats to our immigrant, refugee, and international student communities have become all too real. Now, more than ever, we need to learn the facts, educate, advocate, and tell our stories.
My favorite personal story comes from an experience during an evaluation study of tutoring programs for refugees in Minnesota schools in 2005. In an interview with a group of Somali students at a suburban middle school, I asked if the students had advice to share with tutors. One young boy threw his fist up in the air and said, "Bring glove!" I was confused and thought he might be thinking of a boxing glove, so I asked him to clarify. He explained that he didn't mean anything about punching, but wanted tutors to bring love, "so that they will meet new people and have more friends". Yes, I thought, bring love. Looking back now, I envision "Bring glove" as including the fist in the air to fight oppression, and a heart full of love to overcome the forces of hate.
But how can we keep up the fight and share love in this time of fear of deportations, walls, bans, and discrimination? The task is enormous, but ESL teachers are uniquely well suited to meet this challenge; we cross borders in our work every day. We know how to learn new information, navigate different cultures and perspectives, and teach others. Now we need to put all those skills to work in our classrooms and schools, our communities and networks, and in our role as citizens.
First, it's important to address the myths that are commonly used as a basis for discrimination. For example, some argue that past immigrants followed the rules while today's undocumented immigrants are breaking laws, that Americans welcomed past immigrants because they behaved in more acceptable ways, that refugees are a threat to our security, that Muslims do not support American values, and that immigrants and refugees take jobs from native-born Americans and are a drain on our economy. As we interact with people who have these views, we need to have facts ready to refute these false beliefs. It's also important to empower our students with facts to strengthen their defenses and help them see their place in our society.
Key Points and Resources on Immigration
Legal Rights
Historical Perspective
Economic Impact and Jobs
Security Issues
Knowing the facts is a start, but how can we make an impact in the face of grave threats and hostility to immigrants and refugees? It can be overwhelming to see students fearful of being bullied, separated from loved ones, or deported. Yet we have the power to make a difference in our classrooms, our communities, and the country as a whole.
What Can We Do in Our Classrooms?
While we may feel powerless in the face of government action, teachers actually make a significant impact through their regular face to face interaction with students in schools.  Specifically, we can address students' fears and concerns by creating safe spaces for discussion (See resources for standing up to hate, Talking about racism, controversy, and trauma ).
Migration (an inclusive term including voluntary and involuntary immigration, and movement within a country) is an important social studies topic at any time, and is vitally important for both ESL and non-ESL students to understand now. There are many teaching resources to help assure that all students understand the legal, historical, and cultural issues involved.  For example, the Immigration History Research Center at the University of Minnesota has created an immigration syllabus and lesson plans, and National Geographic has teaching resources on the broad topic of human migration. We can teach students about civil rights so that they understand where they fit in our country's history and can stand up for themselves when under attack (See resources about the Muslim ban, resources on immigration orders, and resources for undocumented youth).
Even if your school curriculum doesn't provide space for teaching about migration, you can infuse it into reading instruction through the wealth of books about refugees and immigrants (25 books about refugees, Refugees welcome here booklist, Books to help kids understand what it's like to be a refugee, Multicultural books about immigration, as well as books to counter Islamophobia (45+ Books to Counter Islamophobia Through Stories).
In addition to sharing books about immigration, we can show students that they are part of American society through sharing multimedia stories of other immigrants and encouraging them to record their own stories through projects such as the Immigrant Stories project at the University of Minnesota, and Green Card Voices. With or without organized video projects, teachers can arrange for immigrant and refugee students to share their stories with other classes at their schools, community groups, senior centers, and legislators.
It's important to remember that supporting language development and academic access is in itself an act of advocacy. Often, the opportunity for education is one element that drives families to leave their home countries and face obstacles in the U.S., so it is crucial for ESL teachers to work and advocate for high quality education to English Learners so that they can fulfill their potential.
We must not only speak out in support of our students, we must make sure our language instruction helps them develop their own voice.
What Can We Do as Community Members and Citizens?
Armed with facts about migration and stories of our students, we can engage in respectful discussions with people who have other views on immigration, and who often lack the direct experience that we have. We need to be prepared to be allies when there are attacks on our students, whether they come in the form of hateful graffiti, deportation, travel bans, or hate crimes. For many of us, this is a new and frightening role to take on. We can draw strength and guidance from organizations that are devoted to fighting hate and welcoming refugees (e.g. The Southern Poverty Law Center,  Refugee Council USA,  Welcoming America.)
We also need to become politically active and let our elected officials know where we stand. Members of Congress need to hear the stories of people in their districts and states who are affected by immigration and travel policies. You can make calls and write emails, or, even better, teach your students to write letters to elected officials. (Contacts for Members of Congress).
#BRINGLOVE
Lately I've been thinking about the young boy who told me "Bring love".  He must now be navigating his early adulthood in the face of uncertainty about how America sees him as a Somali immigrant. His words have already had an impact, as I once found myself in a social gathering that had turned into a discussion of how some (Christian) immigrants were preferable to other (Muslim) immigrants in local schools. My story of the open-hearted Somali boy put an end to that discussion, and I hope it caused people to re-examine their assumptions. I have been encouraged by the theme of love in the protests that are springing up around the U.S., such as the "Minnesota Caravan of Love for Immigrants and Refugees" held in Minneapolis before Valentine's Day. We need love, and we also need power grounded in knowledge and determination. So, the image of a fist and a heart together is fitting, suggesting a new hashtag- #bringlove -to remind us to bring determination, strength, and love to teaching and advocacy.
Harold B. Allen Award Recipient: Karla Stone, 2016 Harold B. Allen award winner, shares insight on navigating the challenges that arise in teaching.
Recently, one of my undergraduate students in a class titled Exploring the Teaching Profession asked, with great sincerity, "Why teach?" "No really," he continued, "why should we become teachers?" Although we had spent the entire fall semester exploring this question in great depth and from multiple angles, the confirmation of Betsy DeVos as Secretary of Education had created a new urgency to this question. Admittedly, the anguish in his voice gave me pause, but what ensued was an honest, genuine conversation in the class about the role teachers can play in creating humanizing spaces where students feel empowered. I have spent a lot of time reflecting on the importance of these spaces for learning, especially for immigrant and refugee students, and the role of teachers in pushing back against dehumanizing practices and the "uncritical appropriation of methods, materials, [and] curricula" (Bartolome, 1994, p.177). The work is not easy, and requires strong collaborations and a healthy dose of self-care in order to keep hope alive. As William Ayers (2010) writes in his graphic text, To Teach. A Journey in Comics, "To name oneself as a teacher is to live with one foot in the muck of the world as we find it – with its conventional patterns and received wisdom – and the other foot striding toward a world that could be but isn't yet" (p. 11). I frequently find solace in the wisdom of William Ayers and other progressive writers and practitioners, but more importantly find strength and inspiration from the words and actions of many mentors; colleagues, dear friends, and yes, yoga teachers.
It's Yoga Practice, Not Yoga Perfect
On a daily basis, teaching provides opportunities for reflection and refining our practice. We owe it to our students to use our pedagogical knowledge and power to meet them where they are and give them the supports and tools to help them reach their potential and soar.  In 2012, Lisa Delpit wrote of being "angry at the machinations of those who, with so little knowledge of learning, of teachers, or of children, are twisting the life out of schools" (p. xv). She offers up the need for teachers to be warm demanders who "expect a great deal of their students, convince them of their own brilliance, and help them reach their potential in a disciplined and structured environment" (p. 76). That structure need not be rigid or limiting, however. Referencing Kumaravadivelu, Cushing-Leubner and Bigelow (2014) write, it is "time for language teachers to regain their capacity as instructional decision makers for their students' learning and for learners of English to be given the opportunity to become autonomous" (p. 248).  Just like in yoga, where the teacher offers up the sequence of poses, but there is always an encouragement of individual autonomy in the practice.
Language learning, too, requires a willingness to be in a state of constant practice, but also demands some autonomy. I recently had the opportunity to be reminded of this first hand as part of a University of Minnesota College of Education and Human Development delegation to Cuba. I knew just enough Spanish to experience complete exhaustion everyday (much like our students learning English), and had the chance to practice being humble, vulnerable and bold, as hard as that could sometimes be. As language teachers, we are encouragers and facilitators of that practice for our students, and have the responsibility to create spaces where we can make sense of the world together, where translanguaging practices are encouraged – where students are given the autonomy to be architects of their own language use. Language practice, not language perfect.  
That Which We Seek, Also Seeks Us
Another lesson from yoga is that sometimes we need to stop trying so hard and to be mindful of what is happening in the moment (often in spite of well-intentioned plans). In teaching, this comes from listening – really listening – to what students are telling us and asking for, and to be willing to become students of ourstudents, to  "cultivate a mindset of insatiable curiosity" about them (Aaronson, 2008) p. 67), and to let them know us as real people, too. To do this, we have to be honest, be open, be real…and willing to sometimes admit that we don't know the answer…yet.  And sometimes we have to let some things go.  Just like in yoga. As Jonathan Kozol (2007) advises in the epilogue of his Letters to a Young Teacher.
Resist the deadwood of predictability. Embrace the unexpected. Revel in the run-on sentences. Celebrate silliness. Dig deep into the word of whim. Sprinkle your children's lives, no matter how difficult many of those lives may be, with hundreds of brightly colored seeds of jubilation. Enjoy the wildflowers! (p. 238)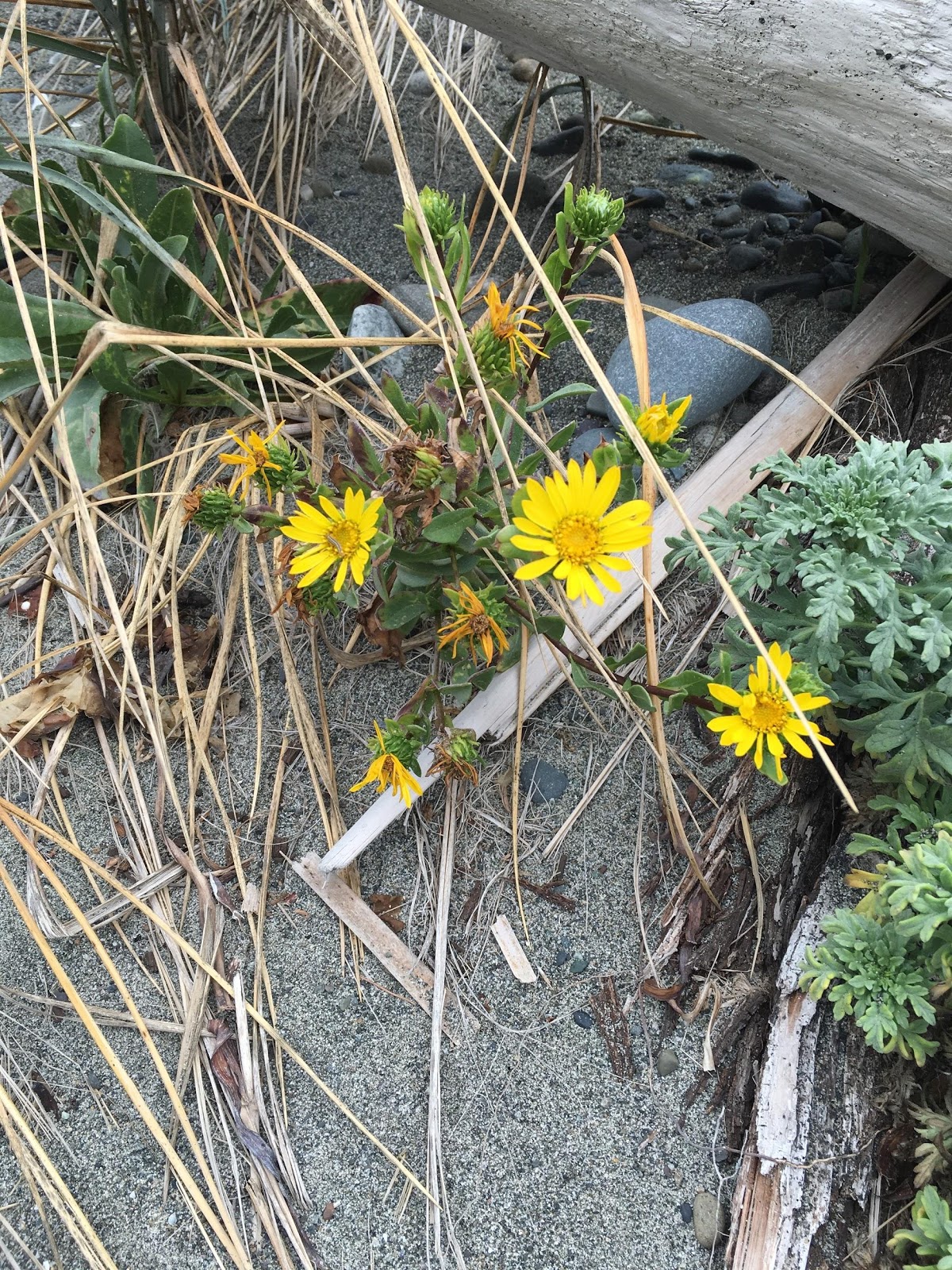 Find genuine joy in the small moments, and share with those around you. Just like in yoga.
A Simple Practice for Complex People
While neither teaching nor yoga may seem like simple practices on the surface, at the core both involve connecting to our humanity and breathing deeply through the challenges. Sometimes, though, the apprehension builds and you just know (as a favorite teacher said during a particularly challenging sequence in class recently), "this is going to suck, but it won't last forever." This teacher reminded the class that we came to the mat willingly, and to make the most of the experience. Just like in teaching, when the challenges seem great and the obstacles insurmountable, those are often the moments where the most growth occurs. The moment when we most want to step out is often when we need to redouble our focus. As Jamilah Pitts explains in Don't Say Nothing (2016), "Teaching as an act of resistance and teaching as an act of healing are not mutually exclusive" (p. 48), and our students are watching us. She writes about the importance of talking about race in schools, emphasizing the need for all of us to listen to and learn from our students, and when we don't have the words, to say exactly what we are feeling. This is a humanizing practice, and this is why I teach.
So cue the music, roll out the mat, and breathe. Namaste.
De todas las profesiones la de maestro es la que lleva paz en el alma.
Of all the professions, teaching brings peace to the soul.
(Jose Marti, Cuban hero, patriot and poet)
---
This post is dedicated to the memory of my dear friend Mary Diaz. Her wisdom, candor and genuine care for humanity continues to guide me in spirit.
---
Aaronson, J. (2008). Knowing students as individuals. In M. Pollock. (Ed.). Everyday anti-racism. Getting real about race in School. New York, NY: The New Press.
Ayers, W. (2010). To teach. The journey, in comics. New York, NY. Teachers College Press.
Delpit, L. (2010). "Multiplication is for white people". Raising expectations for other people's children.  New York, NY: The New Press.
Bartolome, Lilia I. (1994). Beyond the methods fetish: Toward a humanizing pedagogy. Harvard Educational Review, 64(2), 173-94.
Cushing-Leubner, J., & Bigelow, M. (2014). Principled eclecticism and the holistic approach to language teaching and learning. In S. Çelik (Ed.), Approaches and principles in English as a Foreign Language (EFL) Education (pp. 254-263). Ankara, Turkey: Eğiten. PDF available at http://www.cehd.umn.edu/ci/people/profiles/documents/BigelowPricipledEclecticism.pdf
Kozol, J. (2007). Letters to a young teacher. New York: Crown.
Pitts, J. (2016, Fall). Don't say nothing. Teaching Tolerance. Number 54, 46-49. Available at http://www.tolerance.org/magazine/tt54-fall-2016/feature/dont-say-nothing
In this opinion piece, Andrea Echelberger shares concrete actions teachers, program coordinators, and volunteers can take in advocacy of English language learners.
Recent political events around the immigration and refugee resettlement process have contributed to a rising sense of unease in refugee and immigrant communities. As ESL professionals, we work with children and adults whose lives and sense of safety and belonging here in Minnesota are being directly impacted. Not surprisingly, being a strong ally and advocate for and with refugee and immigrant communities is on the forefront of a lot of people's minds right now. Many current ESL volunteers and supporters have been reaching out to ABE organizations and asking for concrete ideas to welcome and support the refugee and immigrant communities in Minnesota. In response to these requests, the Minnesota Literacy Council initiated two panel discussions for the ESL volunteer and professional community.  Allies and Advocates: Supporting Our Neighbors took place at the Minnesota Literacy Council in January 2017, and Advocacy in ABE: Supporting Programs and Learners took place at the Metro Adult Basic Education Spring Regional meeting in March 2017. Below are highlights of those discussions.
The purpose of the panels was not to answer all of the questions around the topics of advocacy and immigration, but to provide a starting point for actions and conversations. Both panels drew from a wide range of expertise in the ESL field and consisted of representatives from community and school district based programs such as CLUES,  Minnesota Literacy Council, International Institute of Minnesota, Ronald M. Hubbs Center, English Learning Center, and Minnesota Department of Education. The panelists were directors, managers, teachers, and volunteers from these organizations. During the sessions, panelists shared their personal and professional observations regarding the state of adult ESL programming, and current reactions and concerns from student communities.  Panelists also shared concrete recommendations for ways that adult ESL administrators, teachers, and volunteers can advocate for their programs and student communities. The discussion resulted in many useful  suggestions.
Recommendations for Individuals
Recommendations for Programs
Recommendations for Legislative-Level Action
Contemplating the work that lies ahead can be daunting at times; it's critical that ESL programs and professionals continue to lead the way in advocating with and for ABE learners and immigrant and refugee communities. No one person or program will be able to do everything, but if everyone pitches in and does what work they can, together we can make a tremendous difference.
---
Parts of this article were originally published in the MN ABE Connect Newsletter. Access the article at What Can I Do? Suggestions from the Allies and Advocates Panel Discussion.
Drawn from her keynote address at the 2016 Minnesota English Learner Education Conference, Shegitu Kebede shares her experiences and ideas for how all of us can make a difference in our world.
Background
My name is Shegitu Kebede. I know first hand what it means to be a refugee and a victim of war. I was in constant peril, lost family members, experienced rape, and lived in the unbearable conditions of a refugee camp. My heart goes out to all who know such hardship.
I came from the war-torn country of Ethiopia. Born into a time of political transition, I lost both my parents and grandmother by the age of five, so my three brothers and I grew up in an orphanage run by Norwegian missionaries and the Lutheran church. Then the political climate worsened, and life changed again for me, my biological brothers, and fellow orphanage siblings.  We were especially vulnerable. Several of the boys were plucked without notice from our home and forced to fight in the war.  Only years later did I learn that many of those who had been taken away to war, including my own brothers, had passed away.
As war waged on in Ethiopia, and now as a young women just three months pregnant, I fled to Kenya on foot.  My family was scattered throughout various countries in Africa, also fighting to stay alive. Some survived, others did not. My son was born in a refugee camp in Kenya where we lived for 3 ½ years before coming to the United States in the early 1990's.  I came to this land with two suitcases and a three-year-old son. As they say in my old country "Sometimes you may consider the gold you have in your hand as bronze," in other words, you can be surrounded by everything you need to succeed but still be oblivious to it. I believe that is true too for many of us in this land of unlimited opportunities, and I am a testament to that.
I have owned homes, I have started successful businesses, and I have helped numerous people in this country.  I've become a published author and have been invited to talk to many people, including English language educators like you. I will assure you, that it is only in this country that it is possible to achieve what I have achieved with my background. I'm not saying that people don't experience genuine hardship in this country, because they do. But for new Americans who have seen the world through a different lens, I believe there are more opportunities and personal rights in this country than in the most parts of the world. I also believe that as much as rights are given to us, as Americans, we need to realize that rights come with responsibility. All of my experiences, like witnessing the sacrifices and generosity of the orphanage missionaries, and having experienced the possibilities here in the United States, has left me with an unquenchable desire to help those in need.
Going Home, Inc
Once in the United States, I began working as a program assistant for CommonBond Communities (a non-profit nonprofit provider of affordable housing with services) and part of my responsibility was job placement. One of the challenges I recognized was the difficulty facing new immigrant women who had no work experience and thus could not enter the workforce. To bridge that gap, I quit my job and founded a company called Going Home, Inc. where I hired single immigrant mothers with no work experience. Most of whom, like me, had left physically abusive husbands and were struggling to support themselves and their children. Most spoke little English, had little money, no job history and had been ostracized by their communities for leaving their husbands.
To support this new business, I acquired cleaning contracts through corporate friends and then was able to hire and train these women in work and life skills. I taught them the cleaning business, computer and email skills, English language, American culture (at least what I understood), citizenship, and sewing and quilting as a form of therapy. I took them shopping, to the doctor, arranged appointments and helped them find clothes for work. From there I would help them write their resumes and was able to offer assistance with job placement; they could use Going Home, Inc. as their work reference.
I helped them learn how to use public transportation so they could get better-paying jobs elsewhere and would even help drive them from job to job.  With new skills and the ability to support themselves these women were now ready to move on. In the first year I helped a total of 38 women on this journey to independence.
I helped in ways that I would have liked to have been helped; in ways that made sense and were relevant. We built a sense of community as we invested in each other's lives. I strived to help in ways that would help with immediate needs and ultimately foster self-sufficiency and empowerment.
Homework Center
We soon learned that most of these immigrant moms had several concerns for their children's education. So alongside the cleaning business, I established a Homework Center. I rented a small two-room office that I shared with Americorps in a housing cooperative in Minneapolis where we provided after school activities, tutoring and homework-help programs. I gathered an amazing and dedicated group of local college students to volunteer as tutors and mentors.
But it wasn't just about needing homework help. The moms began to tell me that their children, from elementary students to teenagers, were also having behavioral problems at school. So we looked at the situation of each student closely. Their experiences brought me back to the time when I was in a refugee camp as a teenager; many of them had been through the same things I had been through. They had fled turmoil, witnessed violence, and experienced the traumas of war.
These students had lived in refugee camps anywhere from a few months to a few years, and during that time received little to no formal education. When they arrived in the United States, they faced (and continued to face) several obstacles, from learning the language and culture to serving as translators to their family for financial, medical, legal, and other livelihood services. The pain and weight on the shoulders of these teens was more than most people experience in a lifetime. Yet, this is the experience of many refugee and immigrant students in the context of American classrooms. Understanding this was a breakthrough for the success of the students we served, as well as the educators we worked with, and I believe it is an insight transferrable to the lives of many students in our classrooms.  Many English language teachers may have, or will have, students who act out in the classroom. We must recognize the challenging journey some of our students have had before they walk into our classrooms and schools.
Helping the refugee student: tutors, teachers, parents
When they arrived in the U.S., students we were seeing in the Homework Center, like students everywhere, were placed in classes according to their age as opposed to their educational level.  In these classes, they were struggling to find ways to cope with being behind other students educationally. We soon learned that the students in our center did not have true behavioral issues, but were misbehaving as a coping mechanism to deal with being called out in front of their peers in the classroom because they could not read or write. These coping mechanisms manifested in different ways, but commonly we saw most of the teens acting out in their classes as a way to avoid being embarrassed in front of their peers.
The teachers responded as they best knew how, implementing the classroom management methods they had been taught. So these students were often kicked out of their classrooms, put in detention, and expelled.  Uncovering the root of the issue, and recognizing that the students were trying to hide the fact that they needed help, the staff and tutors at the Homework Center began working with the students more intensively to support their school work and bring them up to the level of their peers more quickly.
The situation was also difficult for parents who were unfamiliar with the level of parental involvement expected in U.S. schools.  From their own experiences in East Africa, the issue a student may have at school is dealt with at school and rarely involved the parent. In addition, the parents were dealing with their own culture shock and adjustment, so as much as they may have wanted to they were not able to be the advocate of their child's education.
Phenomenal breakthroughs occurred when I began speaking with our student's teachers on behalf of their parents. Upon explaining the student's background, the teachers became mindful of our students in the classroom and moved from more punitive classroom management methods to greater empathy and supports. Teachers were now aware of the tutoring and homework help we were offering and saw us as aids in the learning process. Among other things, we held semester-long competitions challenging our students to improve performance in several areas; the incentive was a new pair of sneakers, generously sponsored by a third party.  The students' behavior and grades improved greatly and I am thrilled to report that many pair of stylish sneakers were earned!

I am proud that the Homework Center helped many students.  In 2006, I received national recognition from Bridging Refugee Youth and Children's Services in Washington D.C. It was a huge honor. Today those children have graduated from high school, with some even pursuing higher education with a passion to serve the communities they grew up in.
Women at the Well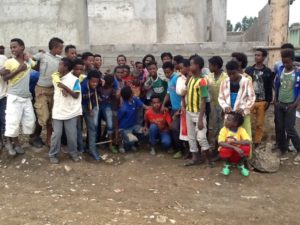 I've now been working with refugees here in the United States for 15 years. I know what happens when a refugee arrives here. I know there is a limited amount of time for U.S. government assistance toward the resettlement process: three months. Three months to do many things, including find housing, apply and get a job, obtain a driver's license, figure out how to grocery shop, and learn the language and adjust to the culture. But we know that refugees can spend up to twenty-five years warehoused in refugee camps and waiting for an opportunity to begin anew. Could we take advantage of this time? I began to see this as time that should be utilized to prepare refugees for life after resettlement rather than rely on the ninety days we have with them once the refugee arrives here. Now my goal is to help refugees gain the skills necessary to have a smoother transition and be able to support themselves sooner. That is the focus of my current project, Women at the Well.
As part of the mission of Women at the Well, I have been returning to Ethiopia annually to build a school in a refugee camp. The United Nations High Commissioner for Refugees (UNHCR), has given Women at the Well responsibility for a refugee camp in Northern Ethiopia for children without parents. The new school's aim is to provide life skills and cultural assistance to these young refugees before they are placed in their new home. Upon my initial visit, I quickly realized that the conditions of refugee camps are not designed to house people for twenty-five years or more. Additionally, the conditions of refugee camps have drastically worsened since I was a refugee in the 1980s, while the number of years and number of people residing there is increasing.
What can you do?
I consider our world as a big puzzle, and we all are one piece of that puzzle. No one in this puzzle is unimportant nor more important: we all have a place and when we all fit in our place, only then we can see the beauty of the puzzle.  My hope is we do not neglect the importance of our existence. What can you do make the next person's life worth of living? "We are our brother's keepers," and the Bible tells us to, "Love your neighbor as yourself," in the other words, I need you and you need me.
Your interactions with your students, their parents and your neighbors, family, and friends is an opportunity to make a real, lasting impact in their lives. I encourage you to think practically on how you can help fulfill a need that you notice. I wrote my two children's books, "My African Heritage" and "My American Heritage," because my children were being bullied at their school for being African and were teased with all the misconceptions of what life is like in Africa. I wanted them to be proud of their heritage and to educate their peers on all that 'being American' can look like. Take it from me, if you notice a need, and it lingers on your heart, find a way to fill it. Disregard thoughts that you feel you are not qualified or that you are unimportant. You can use your story, the obstacles and triumphs, as the qualifications to relate and help your students. You are an important piece of the puzzle for your community.
I have devoted my life to making a difference in my community and the world around me. It began with becoming a activist within the East African community in South Minneapolis, sharing my story and advocating for immigrants and refugees, and it has grown to have a world-wide impact. I won't lie to you and say that the road was always easy. But through it all, I have found that the obstacles often present more opportunities to do good.
Sometimes people ask me, "How can I make a difference? I don't have anything." You can smile for your neighbor, classmate, student, or coworkers. Give a hug to someone who is heartbroken. Volunteer to baby-sit for a struggling single mom in your neighborhood. Cook a meal for a college student who is away from home. Rake leaves or shovel the snow for your elder in your community. Visit new Americans who are missing their family at holiday time. Make a difference in your home and your community. Maybe you have ability to write, poetry, drama fiction encouraging stories, drawing, making documentaries, writing songs, teaching, organizing, decorating, overseeing, or encouraging people. We all have a gift that with your time can be used for helping others. Whatever you can do, do it to make a difference. That is the "Value of one life," your life, go and do it!
International students studying in the US benefit from a community-based culture course focusing on social issues. Implications for college ESL programs are discussed.
Teaching culture as part of any curriculum leads to an enormous task of trying to represent the diversity of experience in the United States. Culture is amorphous, nebulous, contentious, and inextricable from language, as emphasized by the current standards recommended by the American Council of Teachers of Foreign Languages (ACTFL, 2013). Yet, the challenge of representing it in the curricula frequently leads textbooks and instructors to opt for "soft" topics covering products (e.g. popular songs, games, foods) and practices (e.g. ways of celebrating holidays, being polite), but not perspectives, i.e. attitudes, values, and ideas (ACTFL, 2013), thus, focusing, for example, on typical meals, celebrations, and hobbies. These approaches to teaching culture are easier, but the danger of reducing culture to Thanksgiving turkey and football is that students are left with a rather superficial understanding of U.S. culture, lacking specifically in the understanding of the current social issues. As Greenslate (2006) argues, the curriculum of language arts specifically is conducive to conversations about social justice and issues facing the society. We extended this argument to the college classes taught in Collegetown and redesigned the curriculum to expose the students to a variety of issues and help them connect with the local community.
Collegetown is a four-week English language and U.S. cultural immersion program held every summer at Concordia College in Moorhead, Minnesota. The program is populated primarily by students from United International College (UIC) in Zhuhai, China. Concordia College and Concordia Language Villages (CLV) partnered to create Collegetown, a hybrid of a tertiary-level EFL program and an experiential language immersion "village," for which Concordia Language Villages is renowned. The CLV way holds meaningful play as a basic tenet of our pedagogy; CLV believes that intentional playfulness facilitates language learning (Concordia Language Villages, 2016). This approach is supported by a significant body of research showing that student enjoyment of activities is a predictor of learning retention through the connections between level of enjoyment and motivation (e.g. Busse & Walter, 2013) and that both instructors and students believe that language games contribute to language learning (Sobhani & Bagheri, 2014).
Challenges of Teaching Culture
In the initial years of our program, Collegetown had a marked dichotomy in the curriculum. Since the students received college credit for their time with us, we taught the morning ESL skills class in a more "traditional" way, focusing on reading about topics in U.S. culture, writing academic responses, and discussing the assigned readings, with the entire class being held in a formal classroom space. Conversely, in the afternoons and evenings, students did a variety of non-academic activities. However, based on our observations and conversations with students, the gap between essay outlining in the morning and a mock Halloween celebration in the afternoon lead the students to having a fragmented understanding of what life in the United States is like. While we were confident that our students were acquiring academic content in the classroom and language and interactional patterns from the recreational activities, the connection between the two curricular components was unclear, and we were unsure whether we were actually providing our international students with a representative experience of American life. This discrepancy was a matter of some concern for the Collegetown staff, and we were having discussions about improving the curriculum; however, the final push to create a new curricular model came from a revelation by one of the students several summers ago. Over lunch, a student was talking about the recession caused by the housing bubble of 2012 and said, "But all Americans have a house." We were, quite frankly, embarrassed that after three and a half weeks in our program, this student still had such an enormous misconception about American life. We believed that our program had failed them if they went home to China with such an incomplete portrait of life in the United States.  
Indeed, we consider it our moral and ethical obligation as teachers to disavow students of their erroneous assumptions of American culture, whether learned from the television and film, fragmented accounts of friends and relatives who have visited the U.S., or propaganda perpetuated by their own governments or ours. These assumptions were further reinforced by the students' privileged position in the Chinese society, evidenced, for example, by their ability to attend a selective and expensive college. Trying to push the students to look beyond their own experiences led us to create a curriculum focused on social issues facing the United States, in the hope that it would help the student get a more complex understanding of the US culture and enable them to analyze other societies through a similarly critical lens.
Immersing Students in Community
Confronting and accepting one's privilege and really considering social issues for the first time can be an extremely challenging endeavor. Thus, we designed the culture course to provide scaffolding for the students by giving them practical experiences and opportunities to explore the issues. One of the key approaches we used was developing community connections, i.e. trying to get the students to experience life in the community in a more authentic way through field trips, volunteering, and meeting with guest speakers. We also built connections within the program, so different components supported the main ideas. The culture class provided the overall framework for the program and identified the big issues we focused on, such as discrimination or access to healthy food, and the language classes and evening programs supported these topics. Even though it was not always possible to maintain close connections between all components, we tried to create sequences of activities for each segment of the program that would reinforce the critical concepts. For example, during one of the weeks the students discussed stereotypes and discrimination in the culture class, read and analyzed texts about gender in their language class, and participated in activities related to gender and society in the evenings. One night we held a mock wedding, in which students learned the traditions surrounding marriage and practiced using wedding-related vocabulary. While the students enjoyed the playfulness of the event, making dress gowns and creating the cut-out figures of bride and groom, it provided an excellent opportunity for us to discuss the contemporary changes to state and federal policies on same-sex marriage, as well as ways to talk respectfully about same-sex marriage, for example, why saying "Which one of you is the husband and which is the wife?" is insensitive and could be received badly.
Incorporating Critical Thinking and Academic Rigor 
One of the major challenges in designing the new culture class was finding a way to combine academic rigor with the focus on community connections. Like students in other contexts, those coming to Collegetown already have ideas of what "studying" is and how it should be performed (Richardson, 1994). A typical academic English class at a U.S. college involves reading and writing academic papers with, perhaps, discussions and conversations. However, the culture class we were creating largely relied on being out in the community, which is a dramatic departure from what our students consider "academic." Thus, we had to take additional steps to balance the activities both within each unit and the course as a whole.
Consequently, we tried to make sure that each unit involved three community connection components: a guest speaker, a field trip, and a volunteering project, as well as appropriate academic activities, such as analyzing articles, responding to discussion prompts, and completing vocabulary learning activities. Beyond this, we also tried to provide the students with cultural simulation activities, such as role-playing games. For example, for the unit on food, we invited a panel of three dining-services employees for an in-class discussion, visited an organic farm, and volunteered at a food pantry. We also watched the Food, Inc. documentary in class, analyzed food-related TV shows, and discussed cultural differences in food-related behavior and ideas about nutrition. The balance of activities within classroom and community exposed the students to a variety of perspectives and allowed them to experience multiple facets of U.S. food culture, while helping them practice critical thinking skills by relating different ideas to each other and understanding the connections between different phenomena, such as the link between the content of the documentary and challenges of creating healthy and appropriate meals that the dining services staff discussed.
Assessing Students
One of the biggest challenges we faced in designing the course was finding appropriate ways to assess students, as the move towards focusing on the deeper issues also meant moving away from more typical assignments to assigning a more significant proportion of grade to participation. Given that the program imperative was to provide the students with authentic materials and opportunities for engaging with the community, it was important that the assessments follow the same line of reasoning. The main venue of ongoing assessment was a classroom blog to which each student was asked to contribute two entries per week. The students could choose the topic of their postings, and we only asked that the entries be connected to the overall class themes and analysis of culture. Informal analysis of the entries shows that the students mostly used the blog to draw connections between their experiences in the US and in China, for example, comparing how families treat senior citizens or access to social services. The blog was particularly useful for the students who were less active in class, as it let them to "write through" their ideas and participate in class conversations. In addition to allowing us to monitor the students' learning, the blog allowed the students to get acquainted with an important facet of American culture. While blogging is not a uniquely American phenomenon, it certainly occupies a significant space in the political and social discourses (O'Brien, 2004).
The participation component of the course was also assessed through in-class activities, which focused on showing the students multiple perspectives on controversial and relevant issues. The classroom activities also emphasized real-life situations and frequently included role-play or doing quick research on a topic. For example, when talking about lifestyles (work, wages, housing, food, work-family balance), the students had to create profiles of people in various circumstances and then find actual jobs that these people could apply for, housing they could afford, and transportation options. This led to conversations about budget, expenses, and prioritizing, concepts that used to be purely theoretical for some of our affluent students but came to life in these activities.
Asking students to complete these assignments created an imperative for them to use appropriate language, which then carried on to volunteering and field trips when the same units of language would come in useful in interactions. For example, the students read and discussed several articles about food issues, such as food deserts and shortage of healthy food options in poorer neighborhoods. The information helped them talk with the food pantry leaders and clients, since they were familiar with the major discourses and had a basic understanding of the food-related issues facing the community.
Addressing Controversial Social Topics
Focusing the class on social issues brought about the challenge of acknowledging the instructors' and staff views and accounting for them. For example, staff members had different opinions on the United States Supreme Court ruling on the constitutionality of same-sex marriage, and class discussions included the difference of opinions along with explanations and rationales. The instructors started by setting expectations for discussing difficult subjects (for example, trying to understand where a person was coming from and what influenced their beliefs). We framed the discussion by explaining the different opinions on the issue and the attitudes behind them. The acceptance of different viewpoints in these classes helped set the tone of cultural exploration for the rest of the class. The unit on religion and education presented another challenge as one instructor was an atheist. This was also discussed in class, during a general conversation about religion and differences among religious views of the students. The most challenging aspect of this was finding the balance between creating a space where all students and instructors felt comfortable sharing their opinions, while also showing how different opinions connected to the social issues. We cannot say that we were absolutely successful in this process, but the students felt comfortable enough to discuss these topics, expressing both agreement and disagreement with the various aspects of the issues.
The experience of designing a culture class curriculum focused on social issues proved beneficial for the Collegetown students and could be extended to other contexts. While many colleges and universities (liberal arts or otherwise) in the United States have freshmen-level, topic-based research and writing inquiry seminars that require students to get out into the community and apply their learning to some pragmatic end, relatively few university-level ESL programs offer such courses. Most college ESL programs push language acquisition and mastery — but language and culture are intertwined! This class presents a model for combining ESL language course with exploration of culture and community service, providing the students with a more authentic experience and giving them multiple real-life language practice opportunities.
A quality liberal arts education targets the entire person, cognitively, spiritually, socially, and physically. Concordia College and United International College share the vision of a tertiary education that does more than intellectual development. That vision frames the Collegetown program, as it also frames Concordia Language Villages. Developing a community-based culture course helped Collegetown realize that vision, and while the program faced some challenges, Implement
ing this curriculum improved the experience for the students, allowing them to develop a more comprehensive understanding of American culture that included awareness of social issues and a higher level of engagement with the local community.
References
ACTFL. (2013). Program standards for the preparation of foreign language teachers. Retrieved from http://www.actfl.org/sites/default/files/pdfs/ACTFLProgramStandardsProposal.pdf
Busse, V. and Walter, C. (2013). Foreign language learning motivation in Higher Education: A longitudinal study of motivational changes and their causes. Modern Language Journal, (97), 435–456.
Concordia Language Villages. (2016). The CLV way. Retrieved from http://www.concordialanguagevillages.org/youth-languages/our-teaching-methods/clvway
Greenslate, C. (Winter 2006). Social justice and language arts. Green Teacher, (80), 28-32.
Kop, R., & Hill, A. (2008). Connectivism: Learning theory of the future or vestige of the past? International Review of Research in Open & Distance Learning, 9(3).
O'Brien, B. (2004). Blogging America: Political discourse in a digital nation. Franklin, Beedle & Associates, Inc.
Richardson, J. (1994). "Cultural specificity of approaches to studying in Higher Education: A literature survey." Higher Education 27(4), 449-68.
Sobhani, M., & Bagheri, M. S. (May 2014). Attitudes toward the Effectiveness of communicative and educational language games and fun activities in teaching and learning English. Theory & Practice In Language Studies, 4(5), 1066-1073.
---
Acknowledgements: curriculum redesign was made possible through the efforts of all Collegetown instructors and staff, namely Rosanna Willhite, Katie Olson, Vasyl Babiy, Marie Wojcik, Lisa Rinehart, and Philip Erickson.